Add Radius Corners to your shape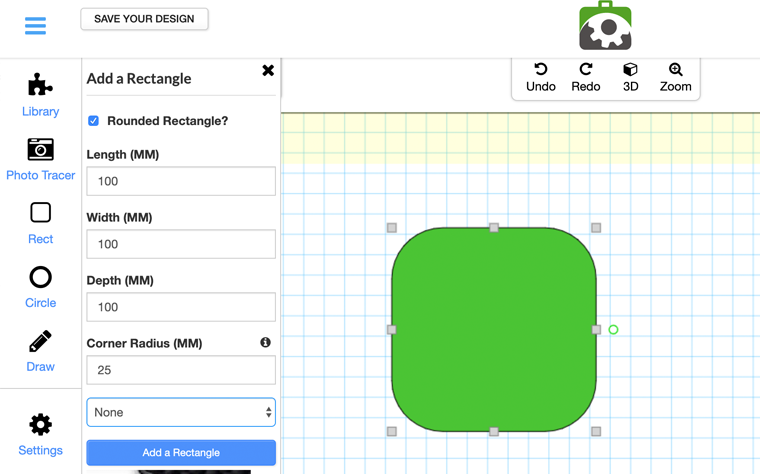 Rounded corners on your squares make them stronger and look good. Now you have the option to add rectangles with a corner radius.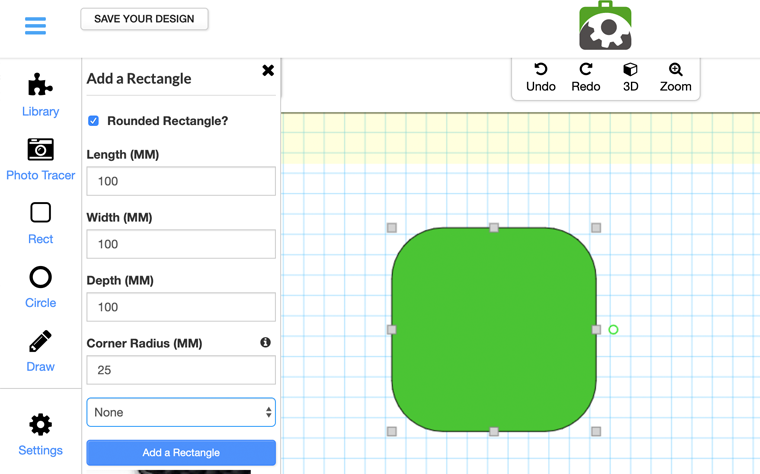 So how does it work? Simply add a rectangle the way you are used to. Click rectangle...
There you can mark "Rounded rectangle?" At that time the rounded corner function gets activated. You note the standard dimensions lik length, width, and depth of the cavity. And there is a new window to mark the corner radius.
You still have the option to add finger notches.
It is not possible to use the drag function to change the size of the rounded rectangle. So make sure you get the right size.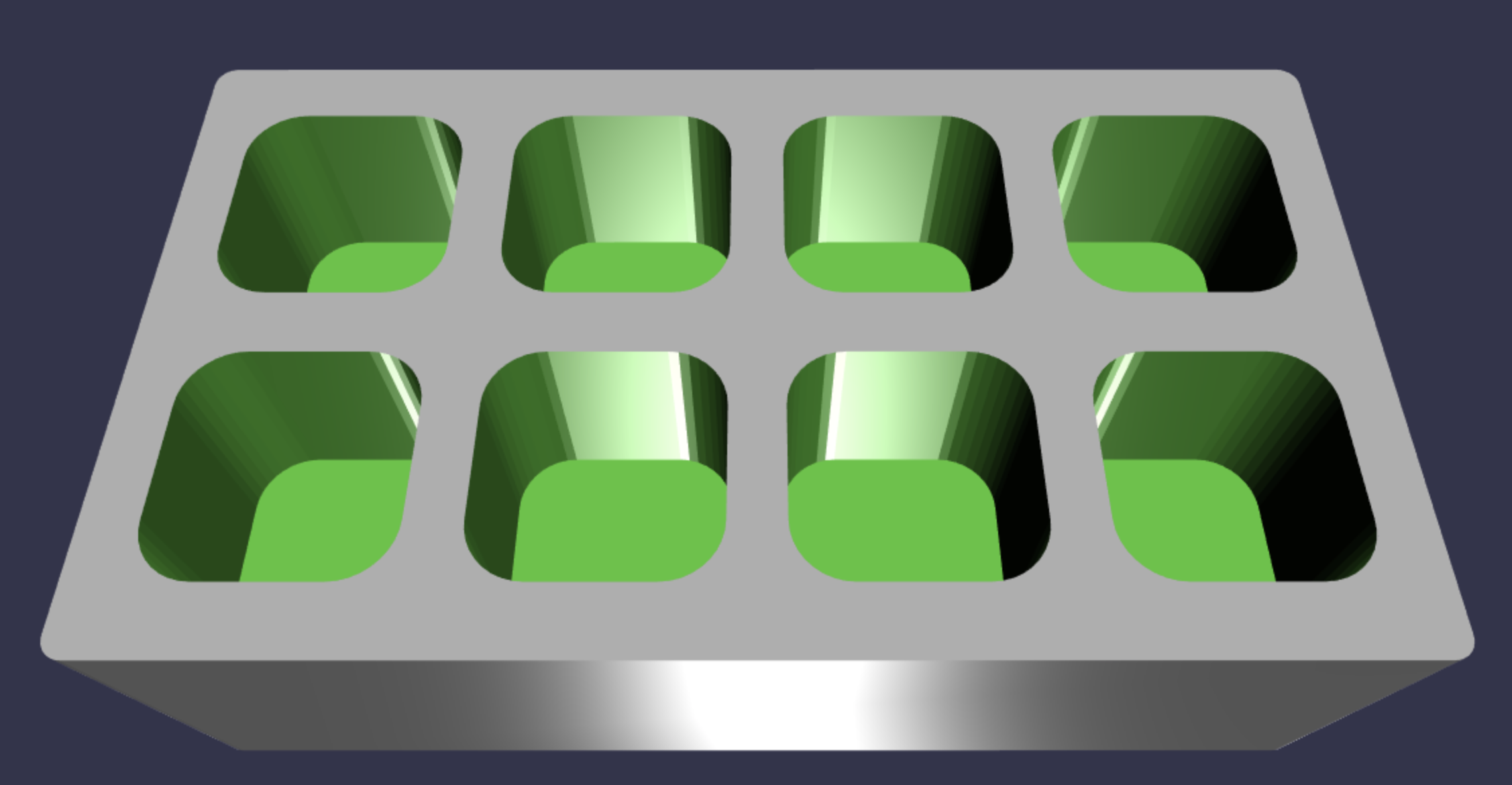 This function is free to use and there are no extra costs to your foam. Delivery stays super fast.